Facility Rental in St. Louis
Looking for a large rental space to host an event? At Victory Raceway in St. Louis, our state-of-the art facility includes over 56,000 square feet of space equipped to host events while simultaneously offering a unique racing experience for your guests.
By renting out our facility, you have the freedom to choose what type of racing event you would like to host, with options ranging from open racing, elimination racing, Ironman races, team endurance races, and more. We can customize your racing experience to your desire and needs.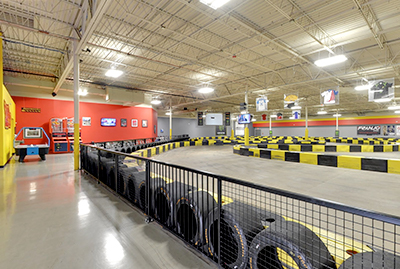 Weekday Buyout
Monday - Thursday
50% deposit is required to reserve
Exclusive Use of Facility
All-You-Can-Drive Racing
Catering & Bar Options Available
2 Hour Minimum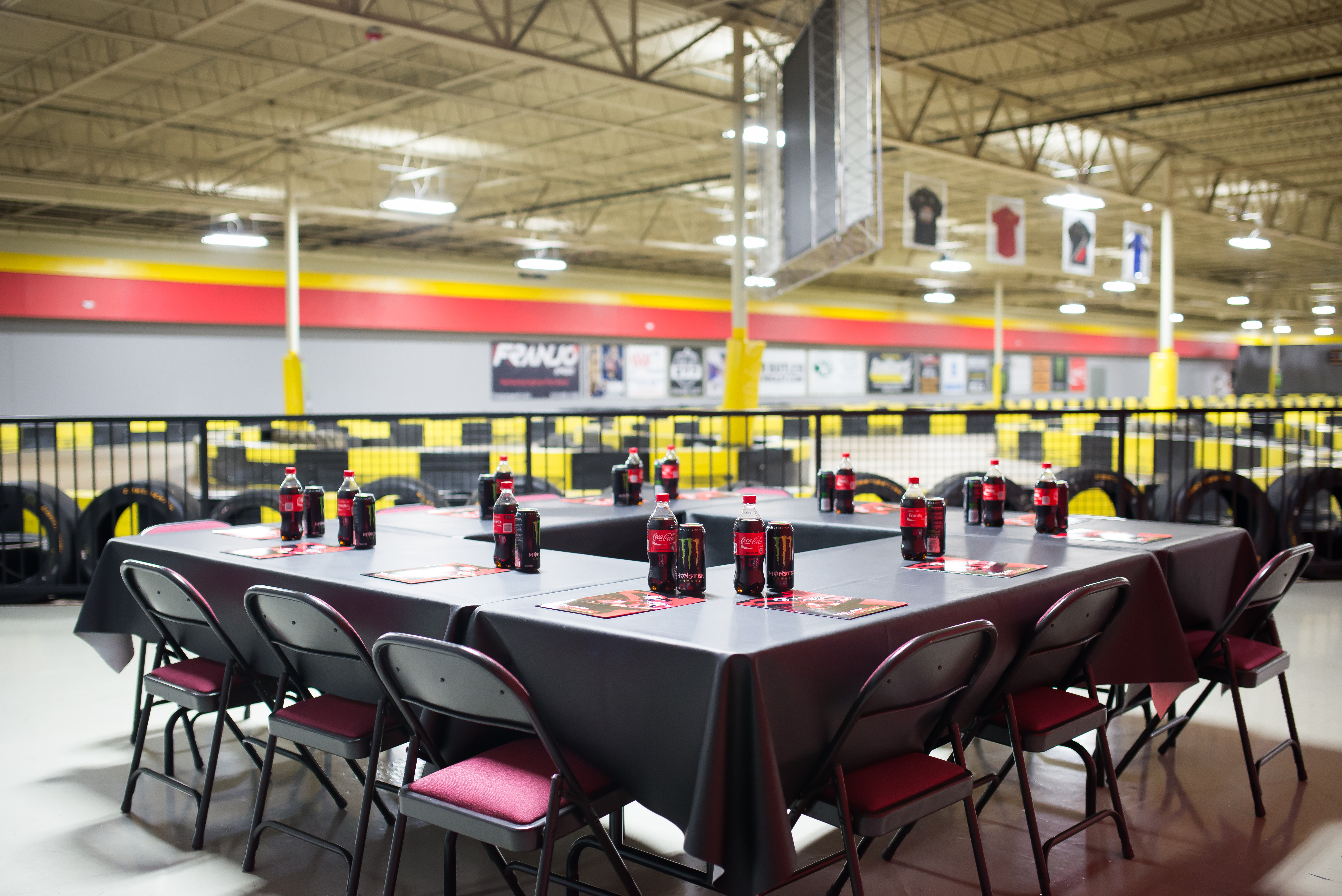 Weekend Buyout
Friday - Sunday
50% deposit is required to reserve
Exclusive Use of Facility
All-You-Can-Drive Racing
Catering & Bar Options Available
2 Hour Minimum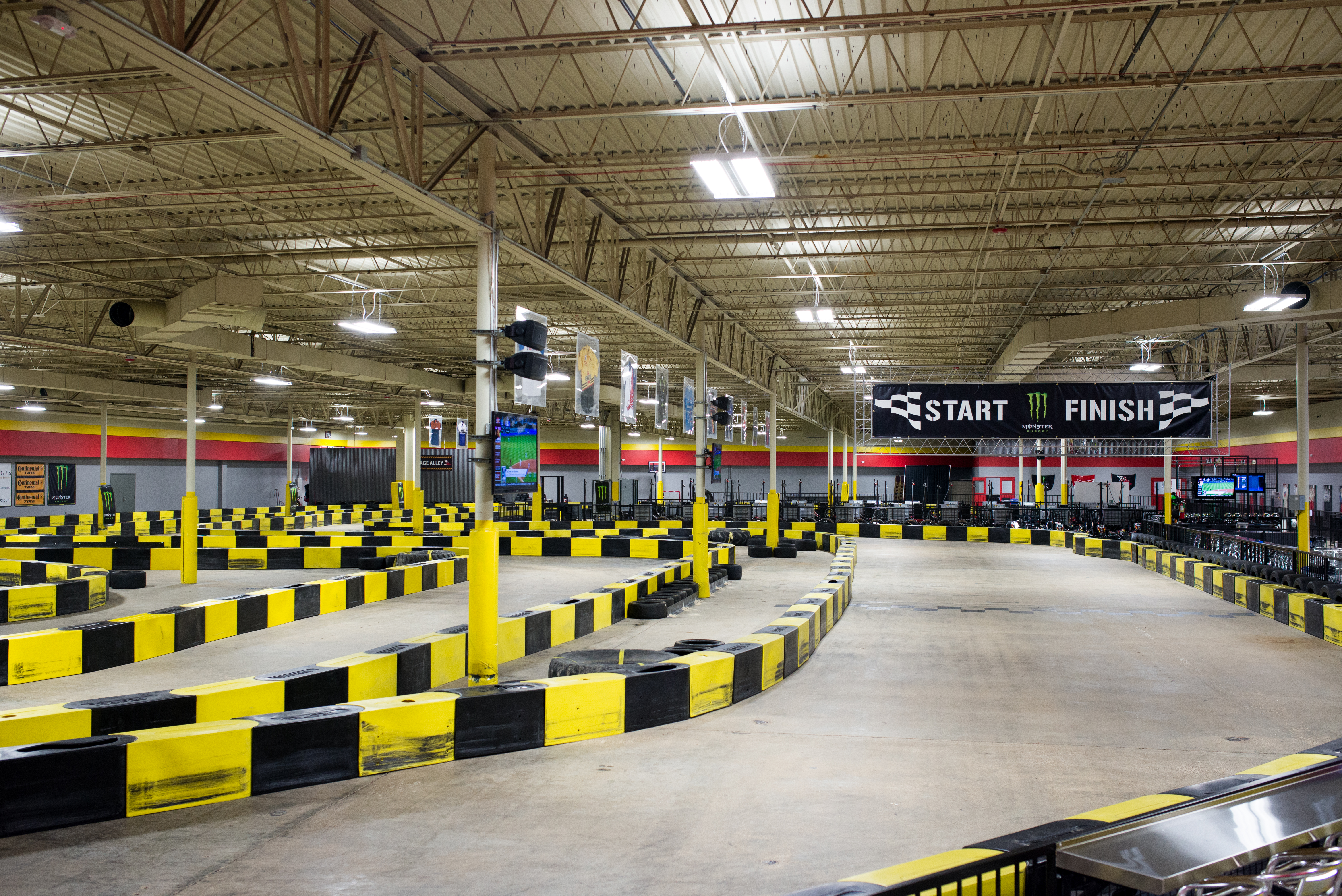 Pre-Open Buyout
Pre-open use of facility to host a sales meeting, give out awards, etc.
2 hour minimum
Does NOT include racing
With our capacity to host up to 100 people, a full facility rental in St. Louis is ideal for large groups. When looking to host an event at Victory Raceway, our facility will be closed to the public for the full rental time, allowing for exclusive, uninterrupted use of our race track.
Facility Rentals are Ideal for Hosting Large Group Events Including:
Corporate Events
Birthday Parties
Company Parties
Family Reunions
Church Groups
Large Bachelor Parties
New Product Launches
Team Building Activities
Should you wish to discuss catering or upgrade options contact one of our event coordinators at 314-925-7545. We can provide you with additional details and walk you through the planning process. We do require a reservation prior to the event so feel free to review our Calendar of Events to see open dates for a facility rental in St. Louis and give us a call!
A full facility rental allows for complete exclusivity of our race track and is sure to be a unique experience your friends and family will cherish for years to come. Request a Reservation today.
Bar/ Bat Mitzvah's at Victory Raceway
Victory Raceway not only provides a preeminent racing experience, it is spacious event venue that offers countless customization options for hosting a one-of-a kind Bar Mitzvah in St. Louis. Book our 56,000 square foot facility for a truly festive, memorable, outrageously unique and FUN reception for your family and friends.
Work with our professional event cordinator to create the perfect atomsphere for your Bar Mitzvah, choosing from a full-spectrum of add-on entertainment elements to provide not only heart-pumping electric kart racing, but an event your friends and family will talk about for years to come.
Party Add-ons
Interactive games
Catering
Air-brush
Photo booths
Green-screens
Caricature artists
Living statues
Fortune tellers
DJs and Motivators
By hosting a Bar Mitzvah at our location, you will receive unlimited use to our indoor electric karting track where NASCAR and Supercross superstars have raced. In addition to our quarter-mile Grand Prix course, we offer a 1,500 square foot meeting room, a track-side lounge area as well as a bank of video and arcade games. At Victory Raceway, there is something for everyone! We are confident guests both young and old will have a wonderful experience.
If you are interested in hosting your Bar or Bat Mitzvah at Victory Raceway, please fill out our contact form or call us today at 314-925-7545.