Pricing
Victory Raceway is open to the public and offers open racing and virtual reality daily on a first-come, first serve basis. Visit our calendar page or call us at 314-925-7545 to ensure the track is not scheduled for a reserved group event and therefore closed to the public.
All participants must have close toed shoes (high heels not recommended). Racers under the age of 18 must have a parent or guardian present to sign the release liability form in person.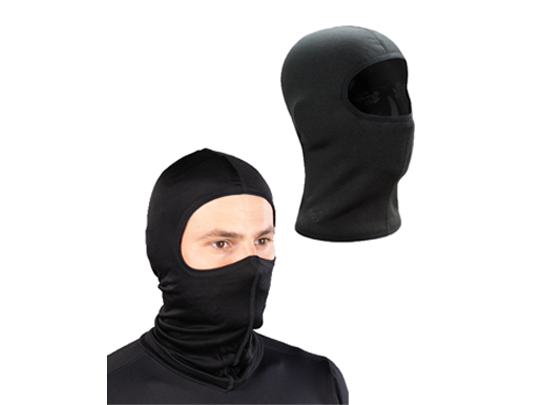 Required Full-Face Head Sock
- All racers without their own helmet must purchase or provide their own clean full face head sock (must cover mouth, nose and hair) to be worn under our helmets
- Free head sock when purchasing a 3 race package or higher (excludes Happy Hour).
Self-provided helmets must be full-face Snell/DOT approved with visor and chin protection
Dirt helmets must have goggles with Lexan lenses.
Street helmets must include a face shield with chin protection, and any motocross-style helmets must also be worn with the rider's own goggles with Lexan lenses.
If the certification sticker has been removed from the helmet surface, it will not be allowed.
Teen & Adult Pricing
Ages 14+, Minimum 56" tall
1 race: $25.99
2 races: $45.99
3 races (includes 1 head sock): $59.99
6 races (includes 1 head sock): $93.99
12 races (includes 1 head sock): $149.99
All pricing is per person.
Junior Pricing
Ages 6-13, Minimum 50" tall** (see below for height restrictions)
1 race: $19.99
2 races: $33.99
3 races (includes 1 head sock): $42.99
6 races (includes 1 head sock): $69.99
12 races (includes 1 head sock): $129.99
All pricing is per person.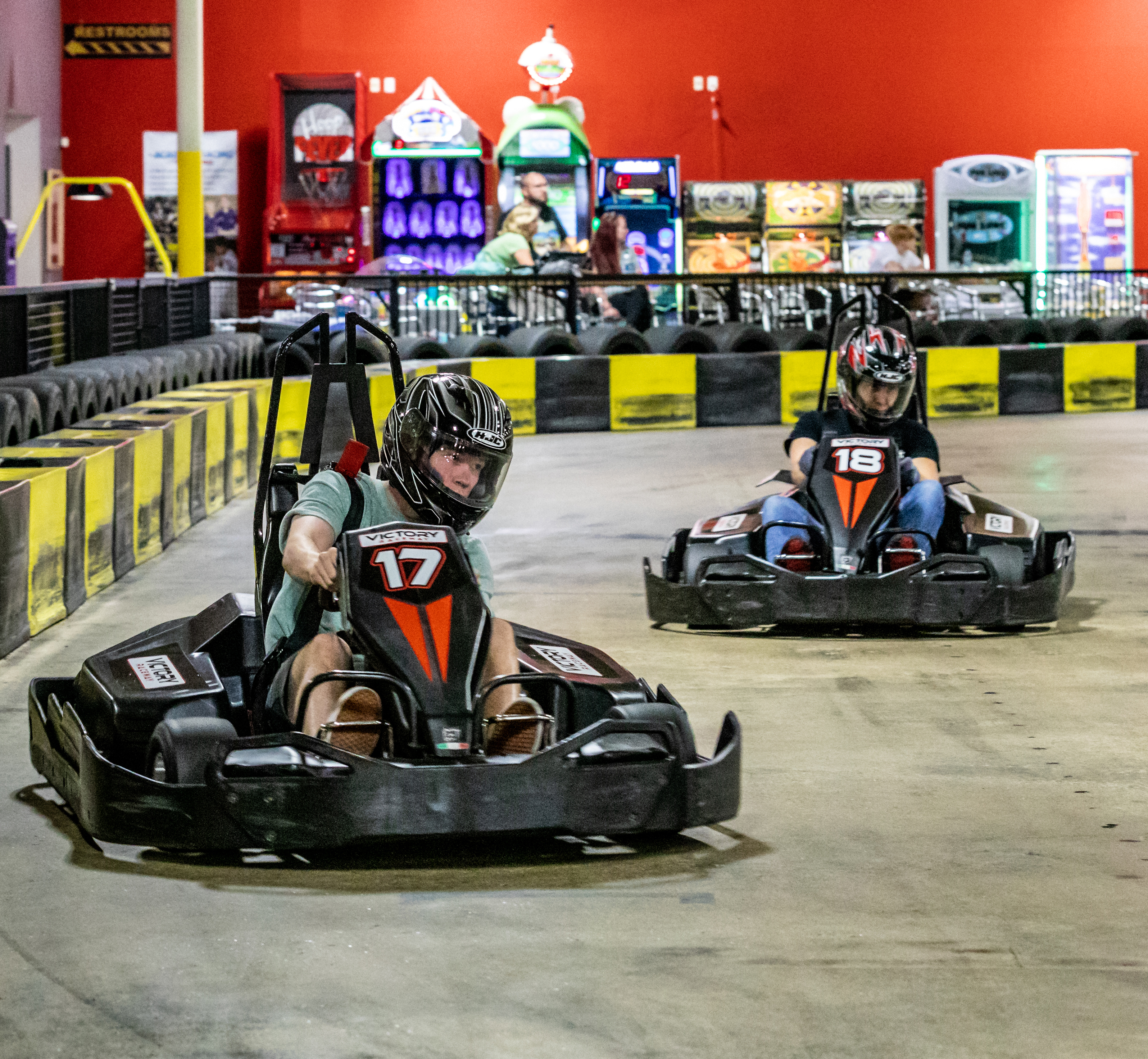 Military & First Responders Discount
Victory Raceway is pleased to offer first responders, active military, veterans and retirees, national guard and reserves of our Armed Forces a 10% discount everyday on individual purchases.
Show your valid Military ID at checkout.
Discount cannot be applied to group events or online reservations.
*All applicable taxes not included.
ALCOHOL/DRUG POLICY:
We have a zero tolerance policy for any substance that may impair your driving ability. Alcohol may NOT be consumed prior to racing. Races will be forfeited, without refund, if we have observed alcohol consumption in the parking lot or on our premise, prior to racing, or if a Manager on duty suspects consumption or intoxication from alcohol prior to arriving at our facility. Alcoholic beverages are available for purchase post-racing. The aim of this policy is to ensure the safety of all guests, visitors and employees. Victory Raceway has a strict, zero-tolerance policy regarding alcohol and/or drug use during or before racing. Anyone who appears to be under the influence including but not limited to: alcohol, controlled substances and illegal substances will not be permitted to race. Management has the right to remove anybody from a race if they are deemed to be unsafe to themselves or others. We do not give refunds for reckless driving. We reserve the right to refuse service to anyone.
Warnings:
**All racers must be at least 6 years old and a minimum of 50" tall. If your child is between the 48"-52" mark, we recommend bringing your child in to get seated in a kart to see if they can safely reach the pedals. We do not have double-seater karts, so every racer must drive their own kart. Some kids are more legs, and some kids are more torso. So just because they may be 50-52" tall, they may still not be able to reach the pedals safely and therefore they cannot be allowed to race. It is at our discretion to allow kids to race or not due to safety and height.
BAG POLICY:
In an effort to enhance the safety & security of our guests & employees EFFECTIVE JUNE 2021 BAGS ARE NOT PERMITTED. Victory Raceway will no longer allow bags such as backpacks, fanny packs, crossbody bags, and other similar bags in the building. ONLY the following bags will be permitted: clear bags, helmet bags, small women's purses and clutch/wristlets no larger than 4.5" x 6.5". Exceptions will be made for medical bags and diaper bags with a child. Victory Raceway reserves the right to inspect all bags and packages entering the building.