Pricing
Victory Raceway is open 7 days a week to the public and offers open racing and virtual reality daily on a first-come, first serve basis. Visit our calendar page or call us at 314-925-7545 to ensure the track is not scheduled for a reserved group event and therefore closed to the public.
All participants must have close toed shoes (high heels not recommended).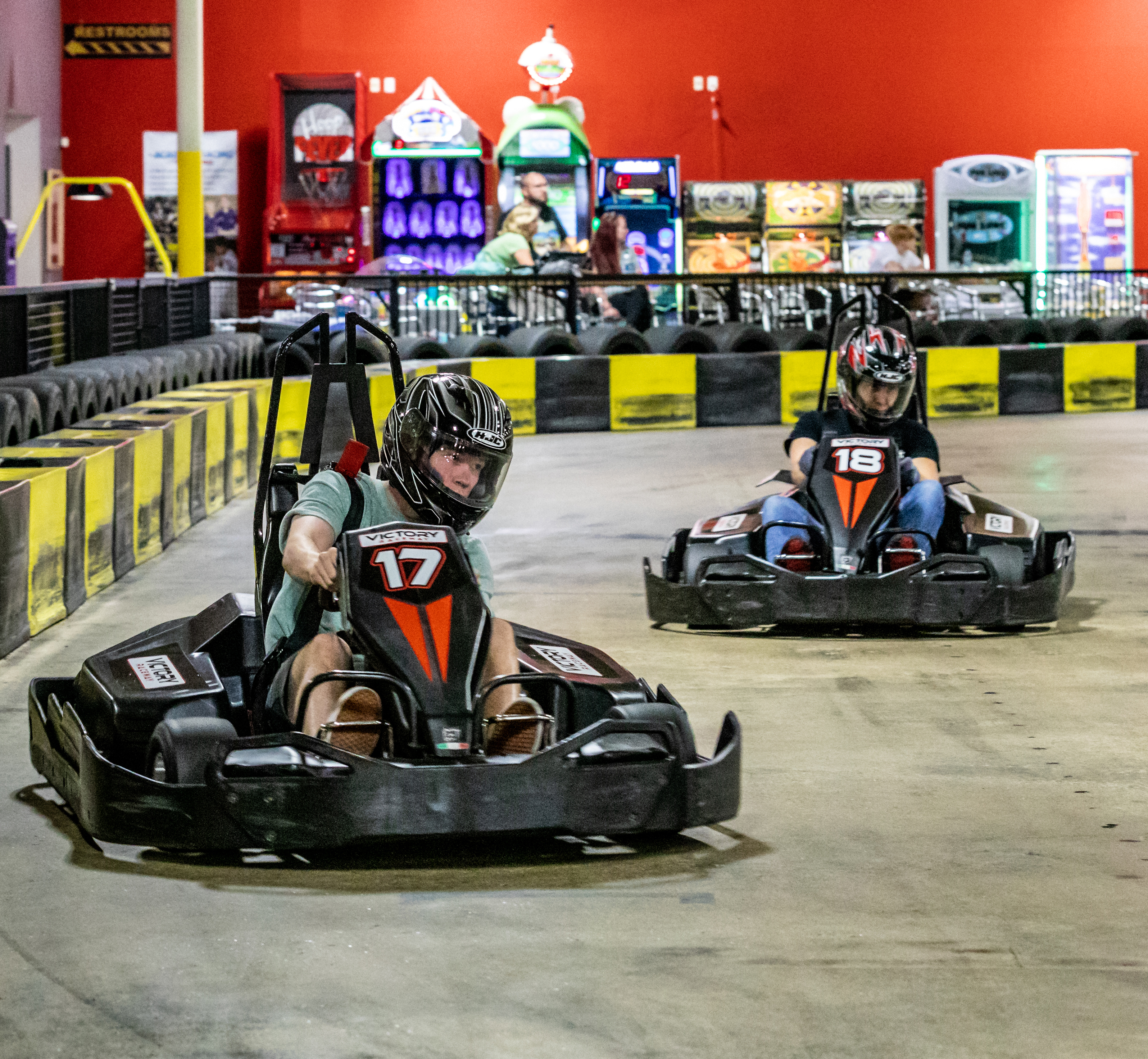 Annual Membership
- Valid 1 year from issue date
Member discount prices for 1 year
1 FREE race the month of your Birthday
1 Victory Raceway T-Shirt
Teen & Adult Pricing
Ages 13+, Minimum 56" tall
Non-Member per credit: $24.99
Member 1 credit: $19.99
Member 2 credits: $35.99
Member 3 credits: $49.99
Member 6 credits: $93.99
Member 12 credits: $149.99
1 credit = 1 race OR 1 virtual reality play
Junior Pricing
Ages 6-12, Minimum 50" tall
Non-Member per race: $19.99
Member 1 race: $15.99
Member 2 races: $27.99
Member 3 races: $37.99
Member 6 races: $69.99
Member 12 races: $129.99
Racing only due to Virtual Reality age restriction.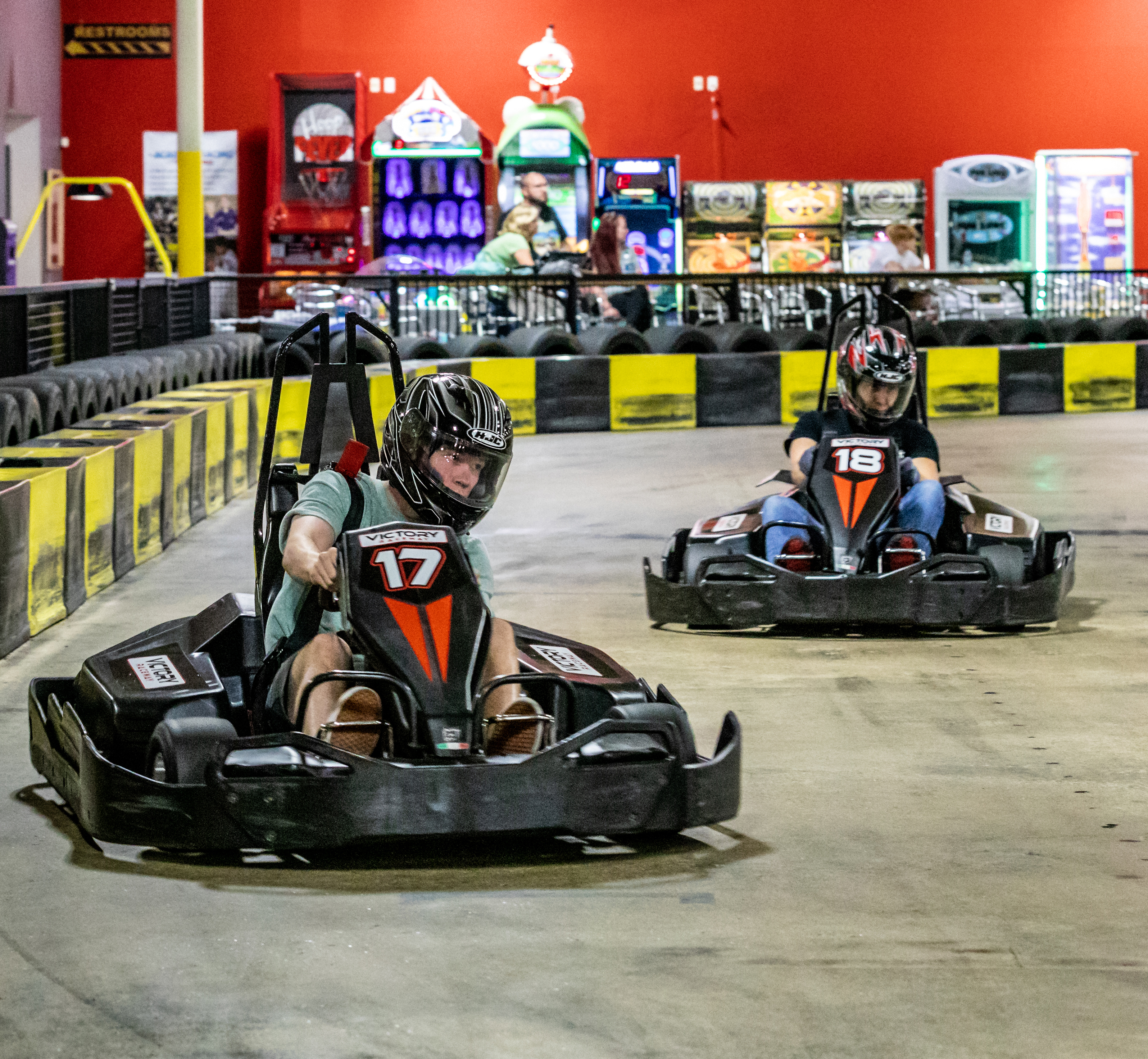 Military & First Responders Discount
Victory Raceway is pleased to offer first responders, active military, veterans and retirees, national guard and reserves of our Armed Forces a 10% discount everyday on individual purchases.
Show your valid Military ID at checkout.
Discount cannot be applied to group events.
*All applicable taxes not included.
Warnings:
All racers must be at least 6 years old and a minimum of 50" tall. If your child is between the 48"-51" mark, we recommend bringing your child in to get seated in a kart to see if they can safely reach the pedals. We do not have double-seater karts, so every racer must drive their own kart. Some kids are more legs, and some kids are more torso. So just because they may be 50-51" tall, they may still be able to not reach the pedals safely. It is at our discretion to allow kids to race or not due to safety and height.