Our Karts & Track
Victory Raceway is open to the public and offers open racing daily on a first-come, first serve basis. Visit our calendar page or call us at 314-925-7545 to ensure the track is not scheduled for a reserved group event and therefore closed to the public.
---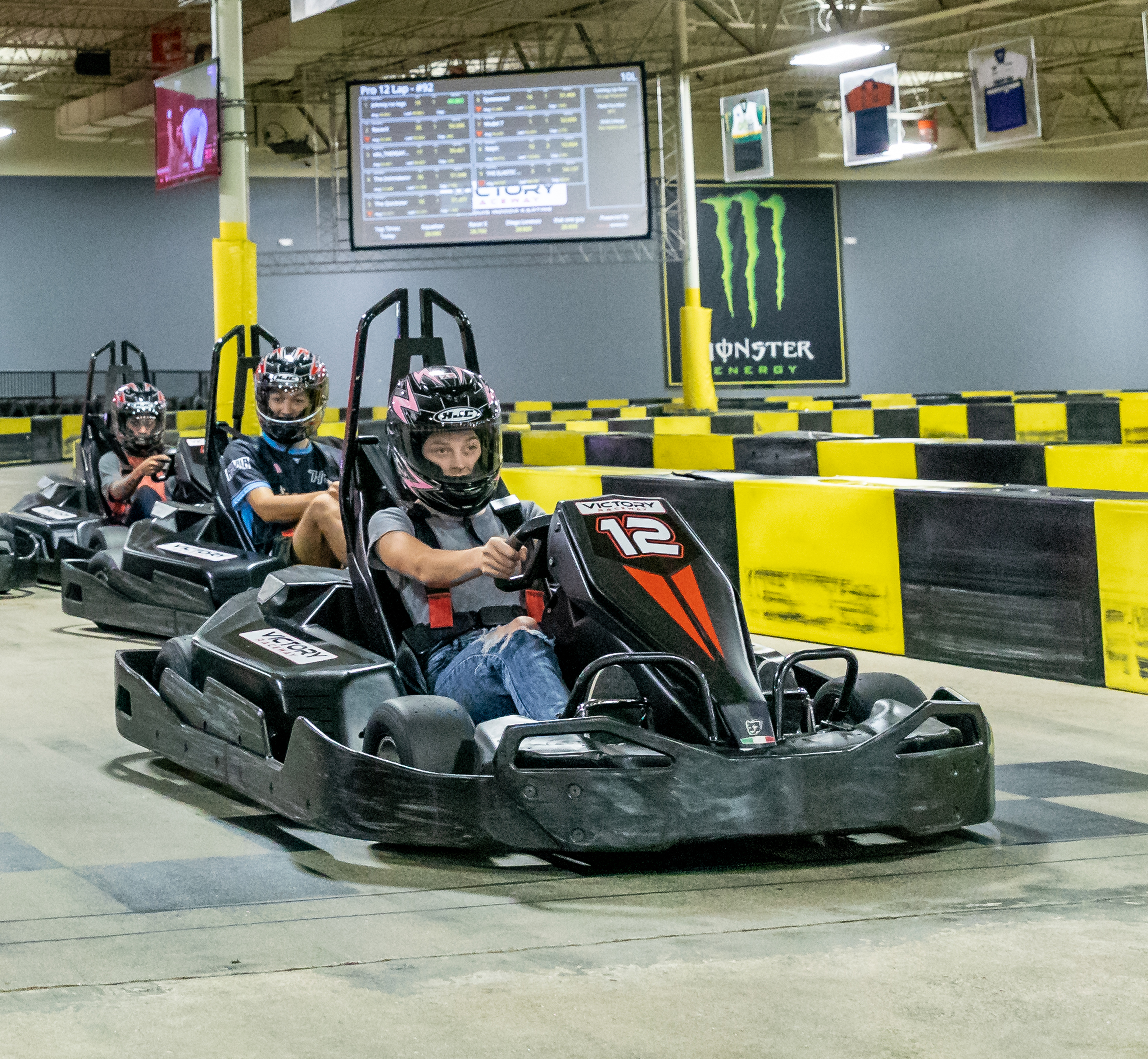 Our Karts
Experience a unique, adrenaline-filled track experience with Victory Raceway's indoor electric go karts. Electric go kart racing at Victory Raceway in St. Louis features state-of-the-art technology focused on speed, acceleration, superior performance and handling. Simply put, our electric go karts – among other go kart companies – are simply the best in the industry.
Outstanding Acceleration

Immediate Full Throttle Response and High-Torque Output
Excellent Acceleration - Especially Around Tight Corners
18 Horsepower Electric Motor
Reaches Speeds up to 45 MPH

Efficient Motor Brake System

CNC Anodized Aluminum Brakes Engineered for Flexibility, Strength and Reliability
Self-Ventilated Design Allows Brakes to Cool Quickly
Revers Gear Switch
Full Maneuverability for Simple and Smooth Handling on the Track
Revers Gear Switch

Environmentally Friendly

Electric Go Karts Produce Zero Emissions
No Smelly Exhaust Fumes or Harmful Smoke Clouds
Healthier Environment for Racers with Allergies, Breathing Problems and Respiratory Distress
Provides an Environmentally Clean and Safe Racing Experience

Speed Safety

Adrenaline-Packed Racing Experience While Keeping You Safe
Ability to Radio Program and Regulate Go Karts' Speeds to Accommodate Skill Levels of Racers
Capability to Tune Down Aggressive Drivers' Pit Speed to Maintain a Safe Environment
All Go-Karts Feature a Remote Shutoff in the Event of an Emergency

Measurable Performance

Ability to Measure Racing Performance
Capability to Ensure Evenly Matched Karts With Electronic Technology
---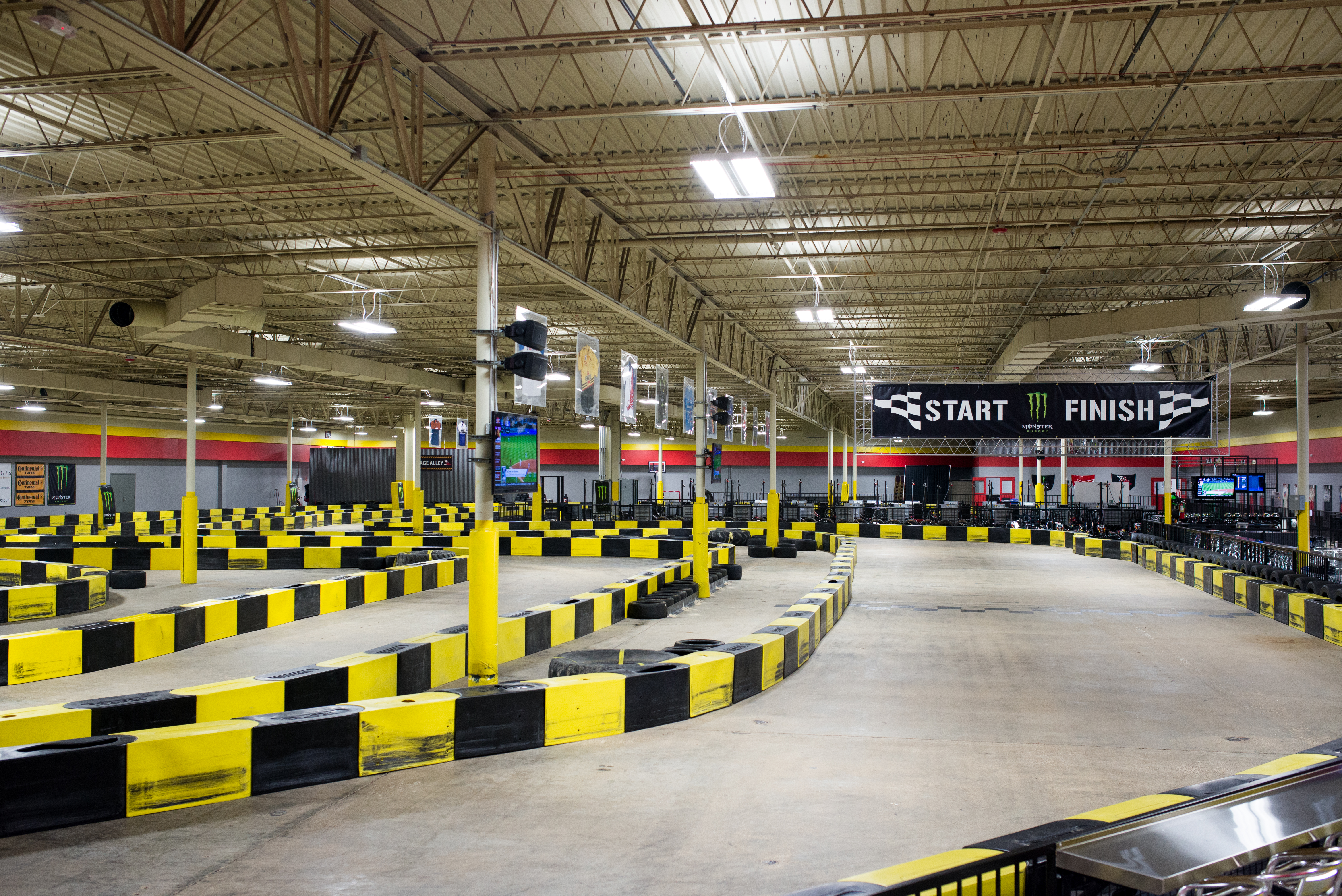 Our Track
Race on the longest indoor track in St. Louis! Our bead-blasted concrete surface creates a smooth driving experience. The 1/4 mile Euro-style track includes hairpin turns and straightaways. Our track hosts both Junior and Pro karts.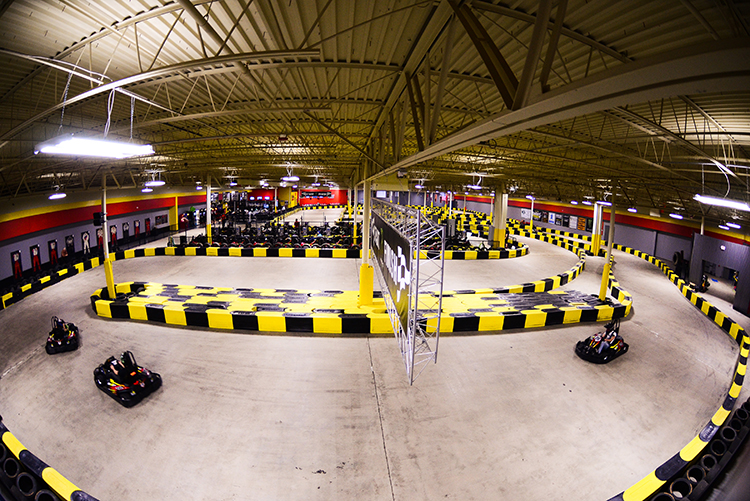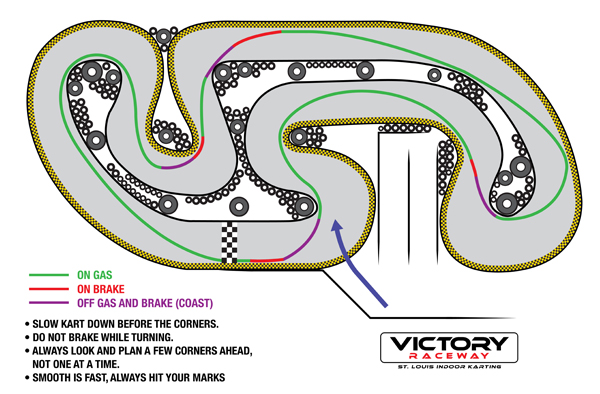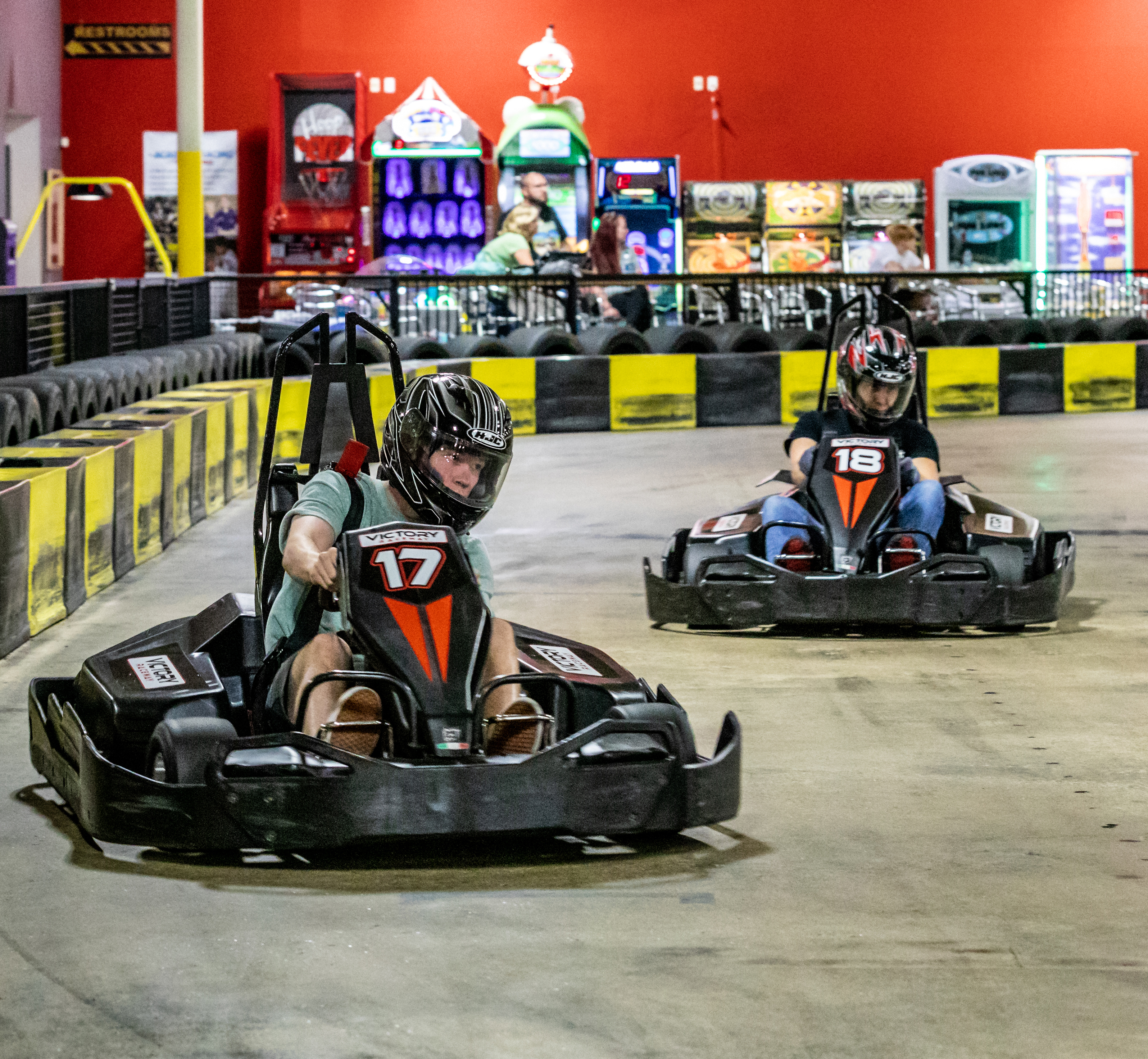 Types of Races
We have 3 different speeds of racing to accommodate the different ages of our racers. We schedule races in 10 minute intervals. As we offer three different speeds of racing a guest who arrives after you may be able to get on the track sooner if they are in a race speed/type that was already scheduled prior to your race speed/type. We schedule on a first come, first serve basis. Races vary between 7-9 minutes depending on the drivers on the track.
Rookie Race

Our entry level race is for ages 6 years old to 13 years old and also for parents/family members who would like to race alongside the children in their group. Rookie races run at approximately 25 mph and are 8 laps on our ¼ mile track. Racers should expect to have a mixture of adults and children in their race. These races are all about fun, not competition.

WARNING: All racers must be at least 6 years old and a minimum of 50" tall. If your child is between the 48"-52" mark, we recommend bringing your child in to get seated in a kart to see if they can safely reach the pedals. We do not have double-seater karts, so every racer must drive their own kart. Some kids are more legs, and some kids are more torso. So just because they may be 50-52" tall, they may still not be able to reach the pedals safely. It is at our discretion to allow kids to race or not due to safety and height.

Amateur Race


This intermediate level race is for 14 and 15 years old. It is also recommended for adults who are a bit apprehensive about traveling at full speed in our high performance karts. Racers travel at approximately 35 mph and travel 10 laps on our ¼ mile track.

Pro Race

Our high performance races are for ages 16 years and up. This race runs at approximately 45 mph and racers run 12 laps on our ¼ mile rack. At this speed racers need to be able to coordinate the use of brakes before turning and follow a proper racing line. The track staff will provide racers with information to help understand how to operate our karts at high speeds.