Electric Go Karts
Experience a unique, adrenaline-filled track experience with Victory Raceway's indoor electric go karts. Electric go kart racing at Victory Raceway in St. Louis features state-of-the-art technology focused on speed, acceleration, superior performance and handling. Simply put, our electric go karts – among other go kart companies – are simply the best in the industry.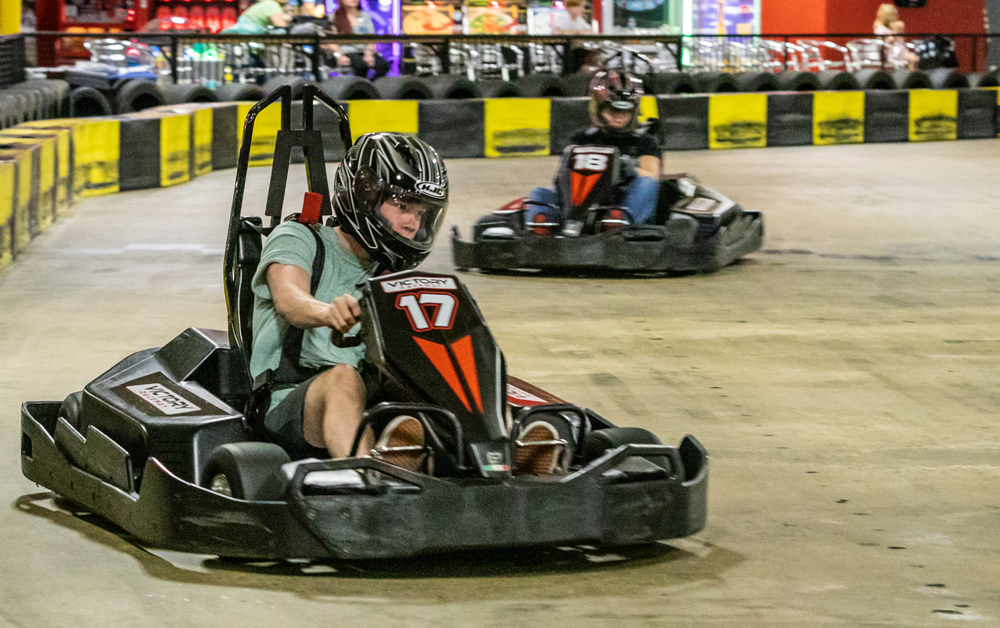 Outstanding Acceleration
Immediate Full Throttle Response and High-Torque Output
Excellent Acceleration - Especially Around Tight Corners
18 Horsepower Electric Motor
Reaches Speeds up to 45 MPH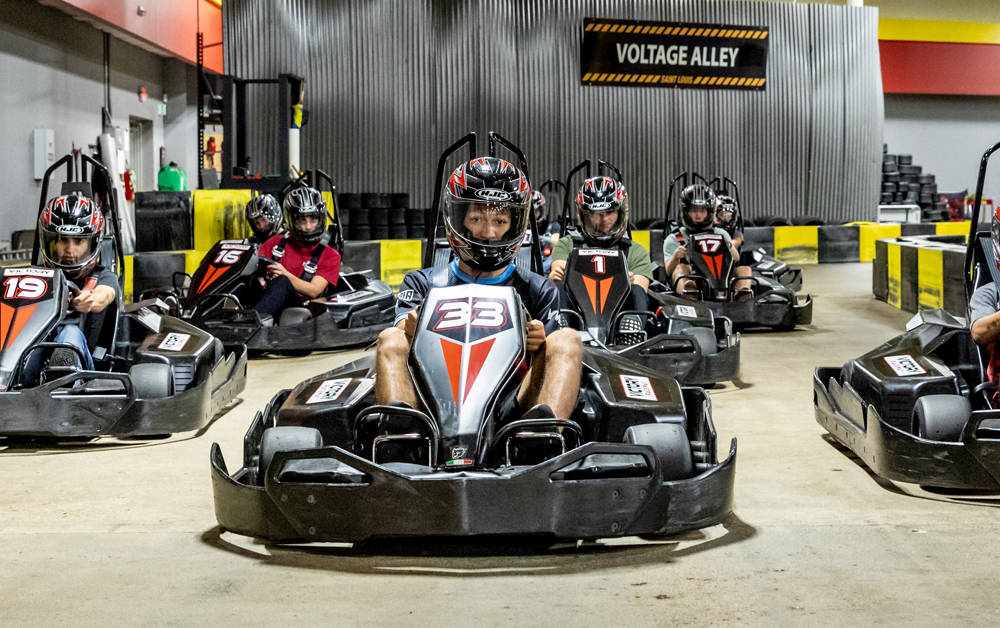 Efficient Motor Brake System
CNC Anodized Aluminum Brakes Engineered for Flexibility, Strength and Reliability
Self-Ventilated Design Allows Breaks to Cool Quickly
Revers Gear Switch
Full Maneuverability for Simple and Smooth Handling on the Track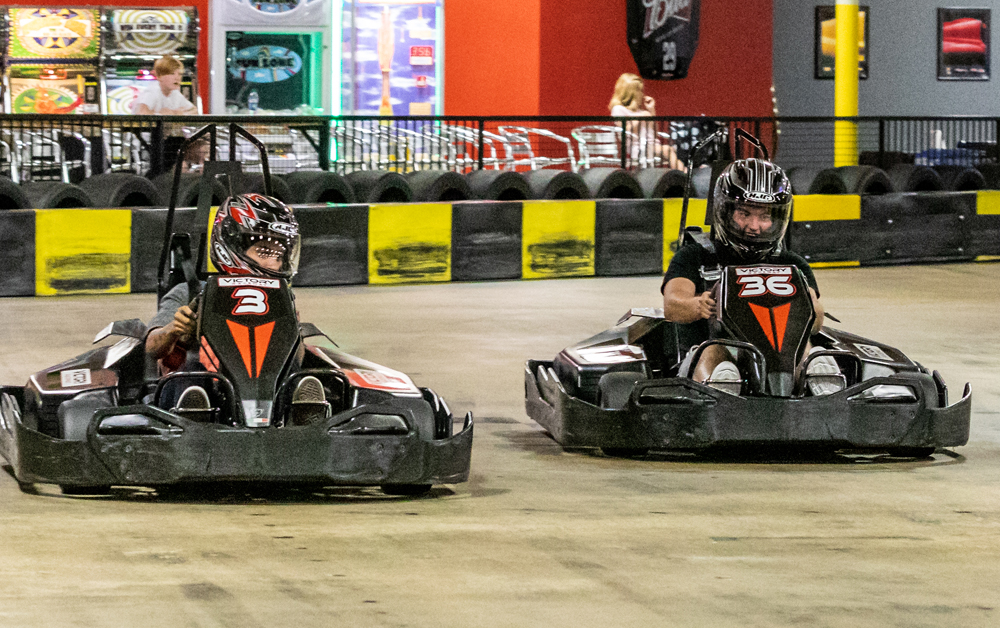 Environmentally Friendly
Electric Go Karts Produce Zero Emissions
No Smelly Exhaust Fumes or Harmful Smoke Clouds
Healthier Environment for Racers with Allergies, Breathing Problems and Respitory Distress
Provides an Environmentally Clean and Safe Racing Experience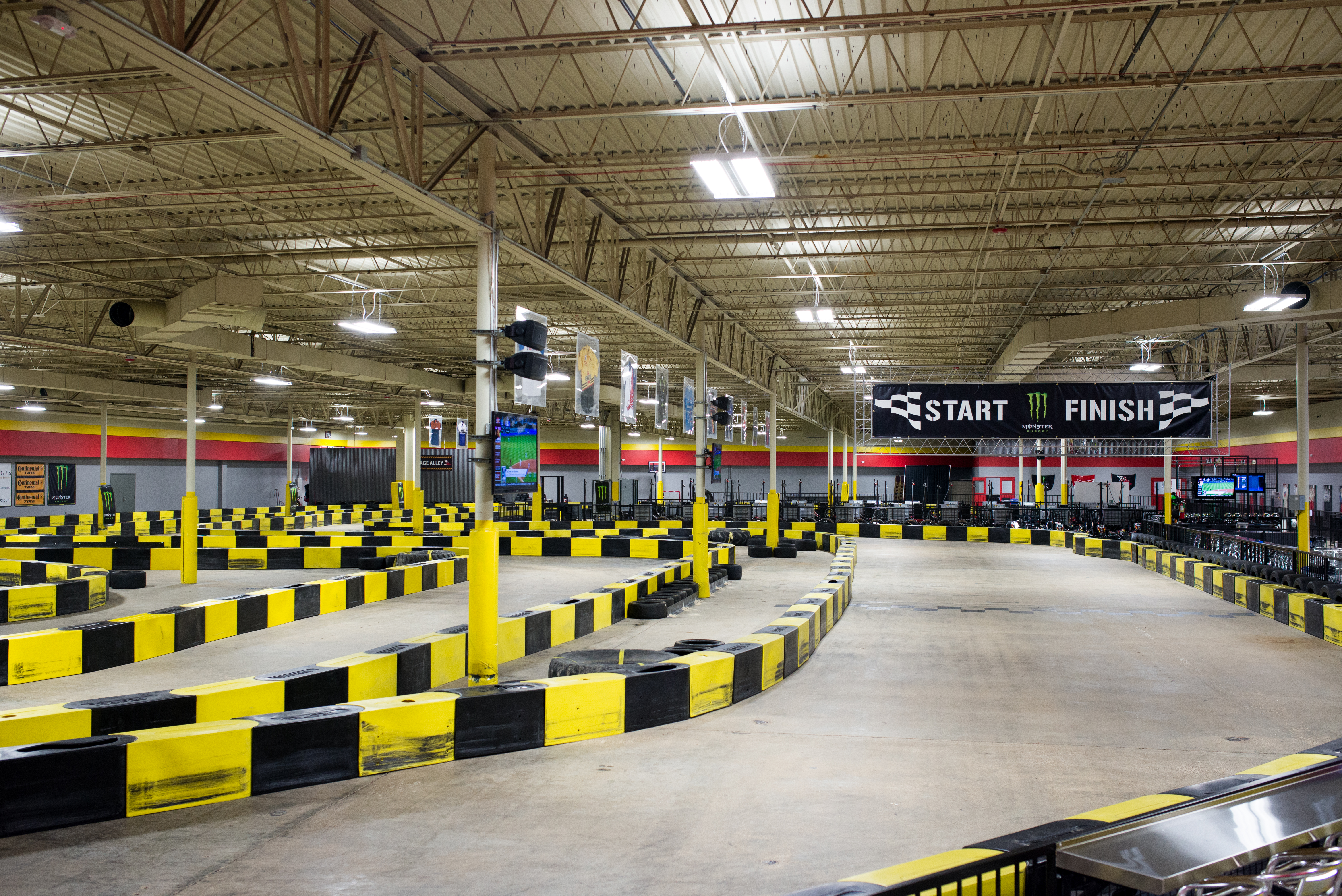 Speed Safety
Adrenaline-Packed Racing Experience While Keeping You Safe
Ability to Radio Program and Regulate Go Karts' Speeds to Accommodate Skill Levels of Racers
Capability to Tune Down Aggressive Drivers' Pit Speed to Maintain a Safe Environment
All Go-Karts Feature a Remote Shutoff in the Event of an Emergency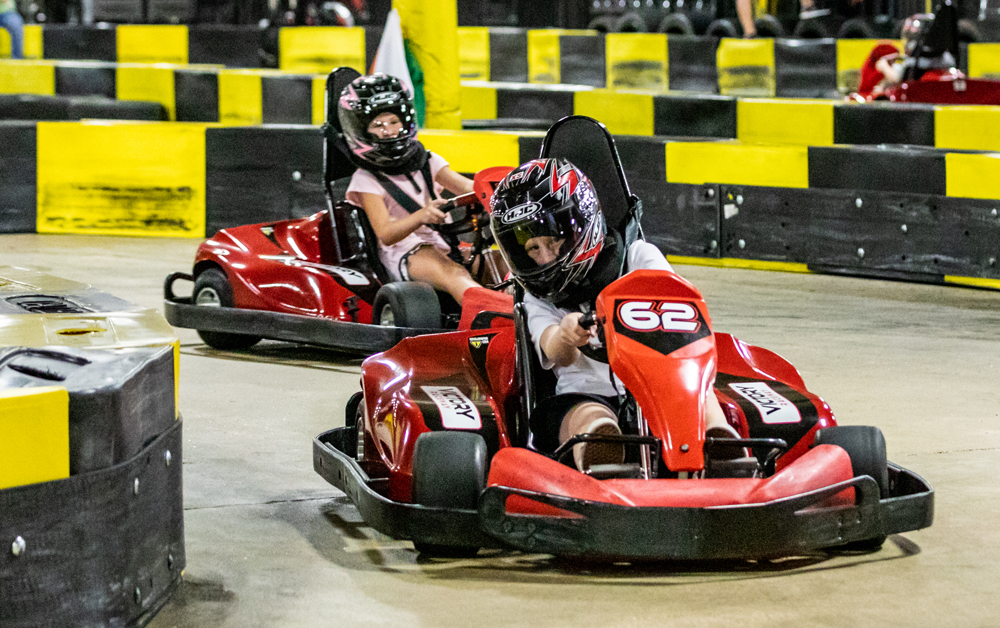 Measurable Performance
Ability to Measure Racing Performance
Capability to Ensure Evenly Matched Karts With Electronic Technology
Victory Raceway is open 7 days a week to the public and offers open racing daily on a first-come, first-serve basis. For more information, call us today at 314-925-7545 or view our calendar page to ensure the track is not scheduled for a reserved group event and therefore closed to the public.