Private Meeting Room
Need a meeting space that won't break the budget? At Victory Raceway in St. Louis, we offer a spacious 1,500 square foot conference room equipped with state-of-the-art audio and visual equipment, WIFI access, an LCD projector and screen and more. Additionally, our private meeting room features banquet chairs, tables, table covers and a whiteboard and markers, which can all be arranged to accommodate for the type of occasion needed. Can seat 60-80 guests depending on if tables are needed.
Our meeting space is available during pre-open hours starting at 8am!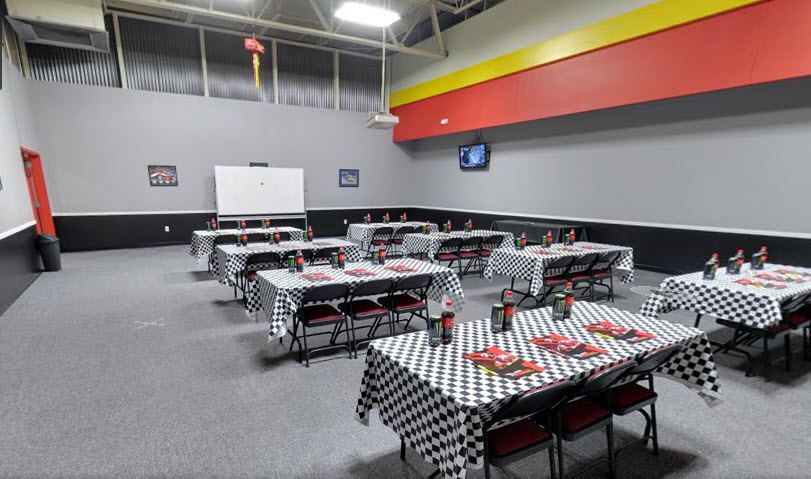 Book our meeting space in 1-hour increments*
Tradeshows
Business meetings
Product launches
Training seminars
Promotional and sales events
Educational presentations
Formal or informal presentations
Price per hour (pre-open): $200
Price per hour during open hours: $500
Victory Raceway is focused on creating a unique experience tailored to fit your company's specific needs and budget. So whether you are looking for a venue to host a formal business conference or a casual occasion, our private meeting room are a versatile setting to fit your events needs.
Additionally, we can accommodate your arrangement needs by offering customizable layout options sure to suit your event. Some of our layout options include:
Boardroom – for formal meetings
Theatre – for professional presentations
Classroom – for education environments
U-shape – encourages open discussion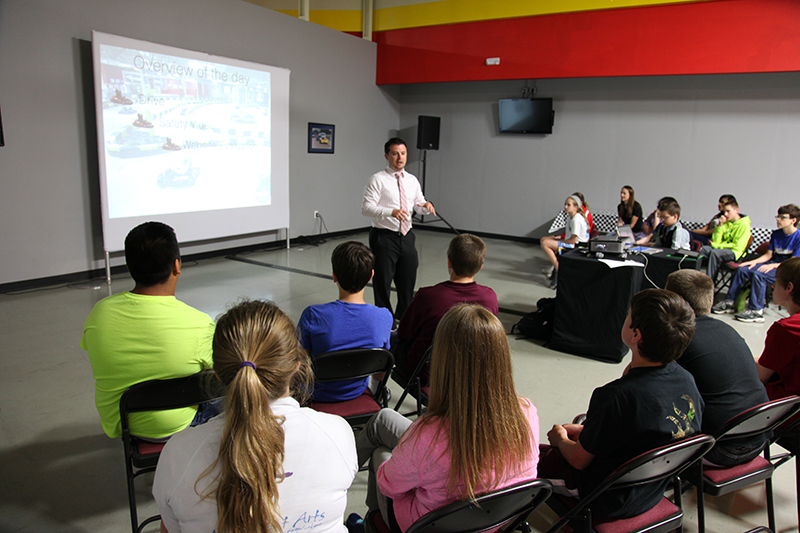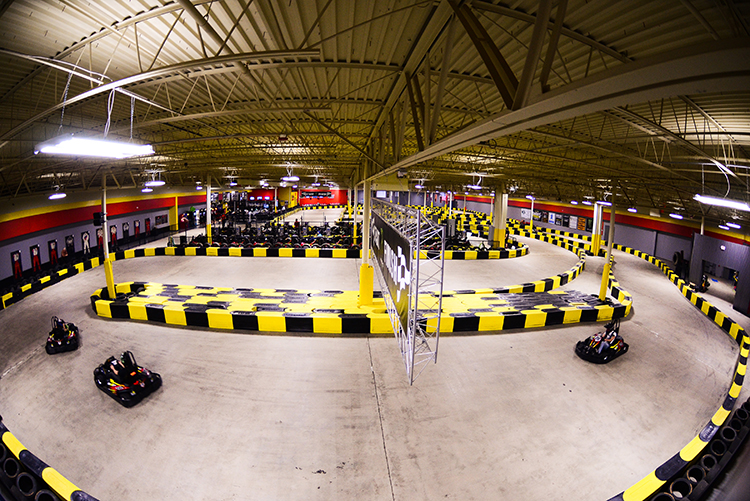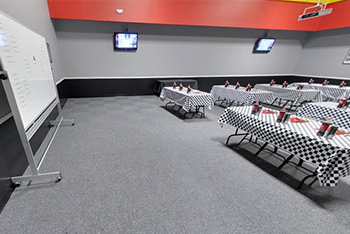 We look forward to hosting your next event. For more information and pricing details call our event coordinator at 314-925-7545 or Contact Victory Raceway in St. Louis to book a private meeting room today!