Adult Birthday Parties
If you're looking for a fun and unique Birthday party venue in St. Louis, then Victory Raceway is the perfect place for you! Your guests will have the time of their lives taking part in world-class racing at America's number one chain of indoor kart tracks.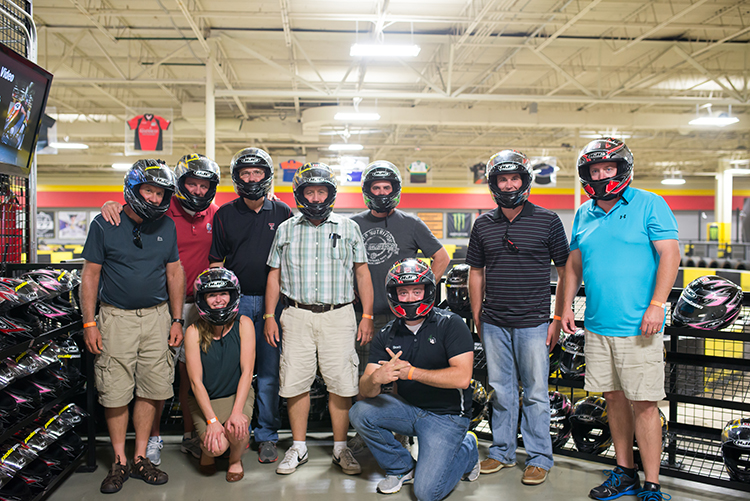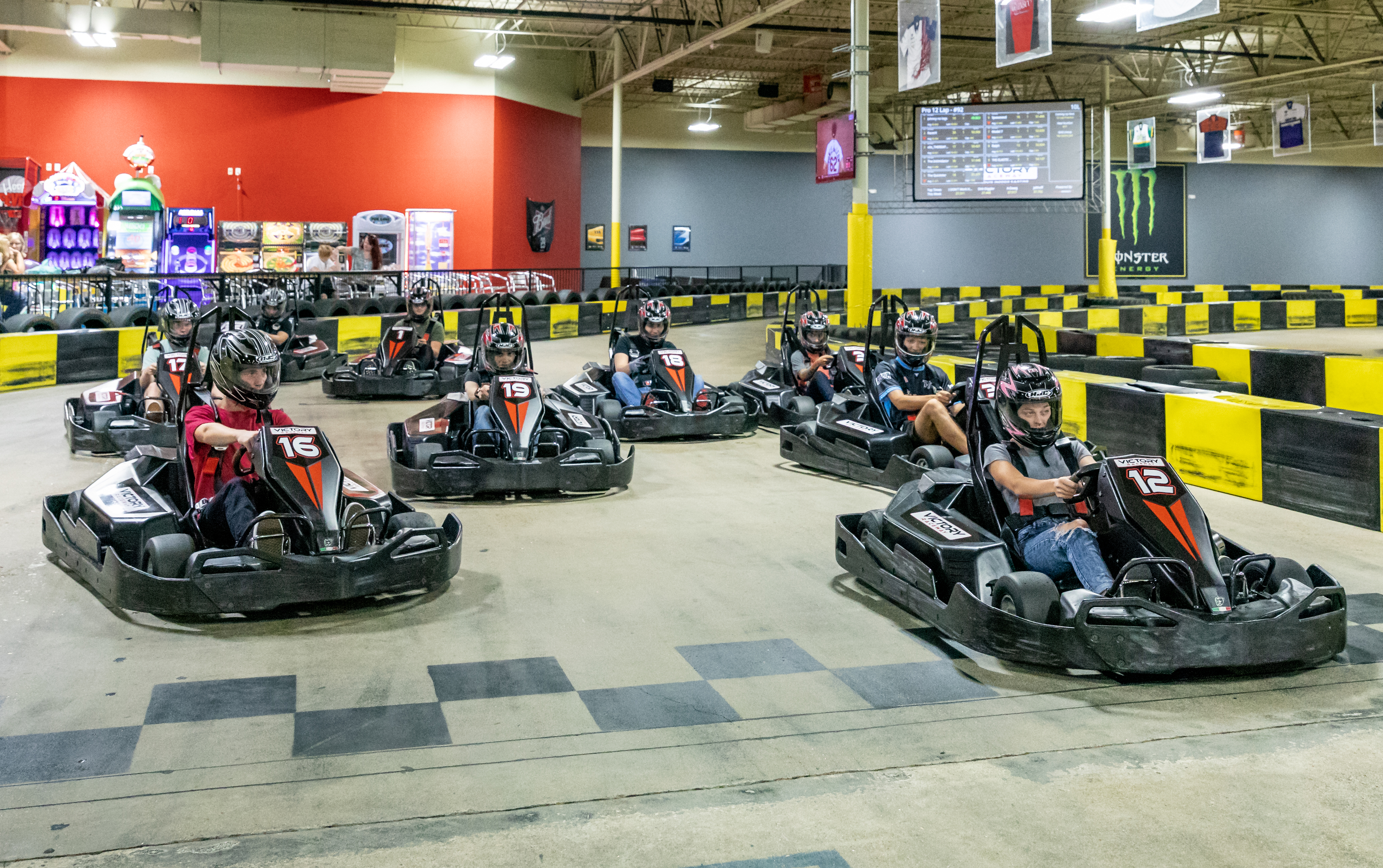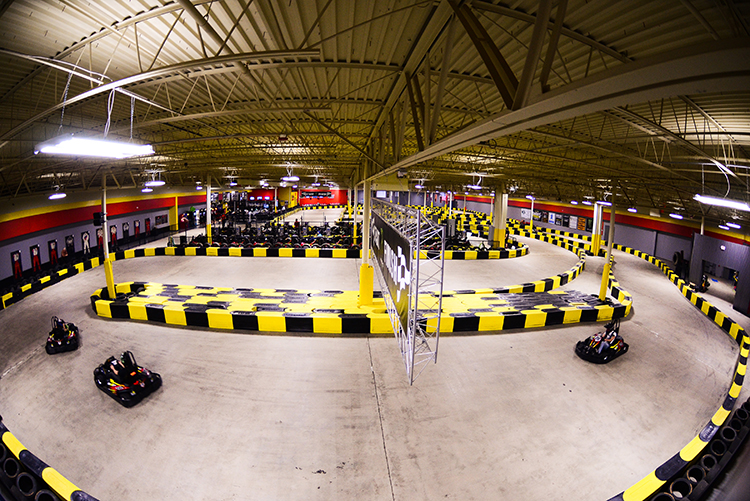 Victory Raceway isn't your average go-kart track. Riders whip around our state-of-the-art tracks at speeds up to an adrenaline pumping 45mph. Our electric karts offer instant throttle response, precise handling from the authentic race slicks and zero emissions. Our racing facility is perfect for birthday parties or even just a fun weekend outings with friends.
All party packages include a private party area for guests to mingle and celebrate between races. We can accommodate parties large and small, plus provide catering and bar options for your guests to enjoy. Choose from a full facility rental or private track rental by the hour and select the racing option that best fits your party needs, including: Open Racing, Elimination Racing, Ironman Races and more.
A 50% deposit required to reserve.
8 person minimum Monday - Thursday
10 person minimum Friday - Sunday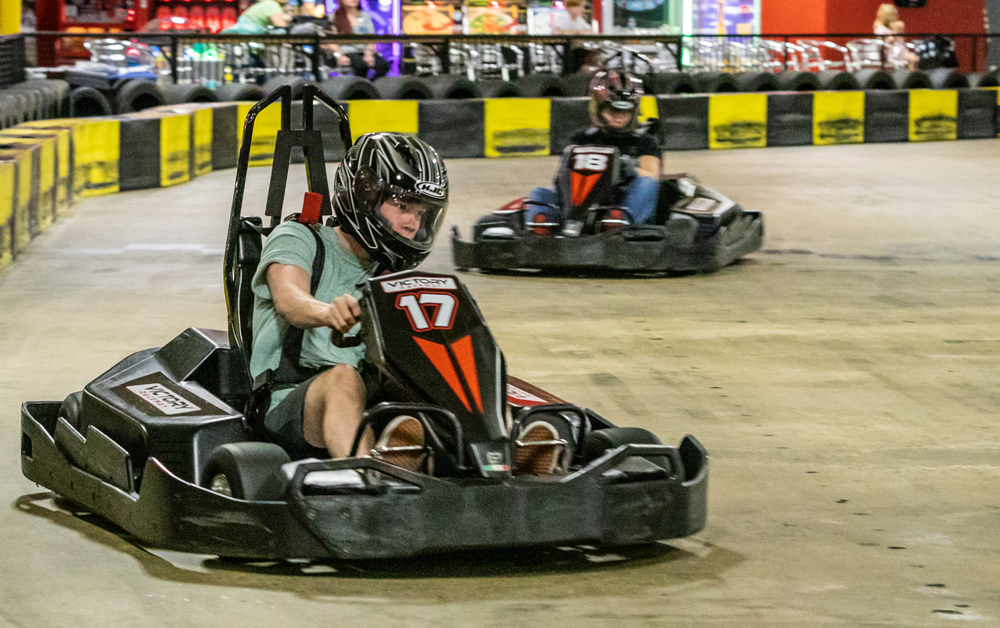 Indy
50% deposit is required to reserve
12 Lap Qualifying
12 Lap Race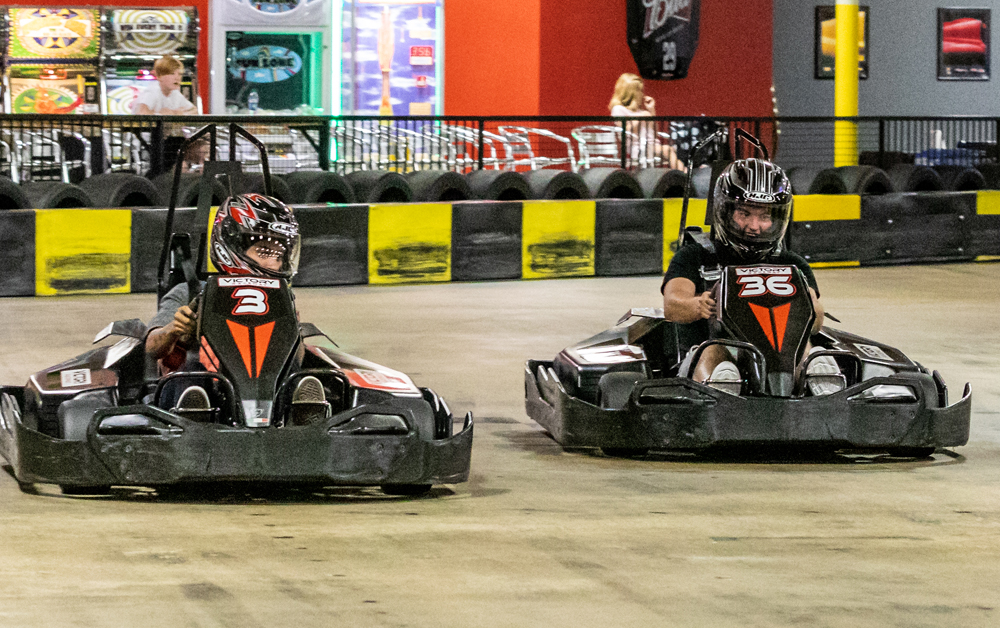 Sebring
50% deposit is required to reserve
12 Lap Practice
12 Lap Qualifying
12 Lap Race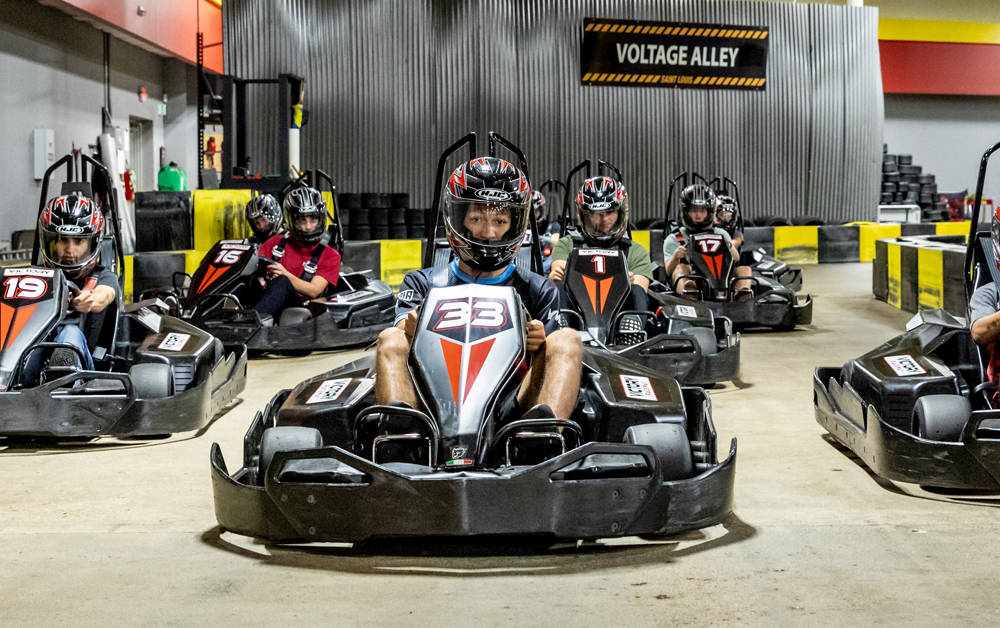 Daytona
50% deposit is required to reserve
Two 12 Lap Practices
12 Lap Qualifying
12 Lap Race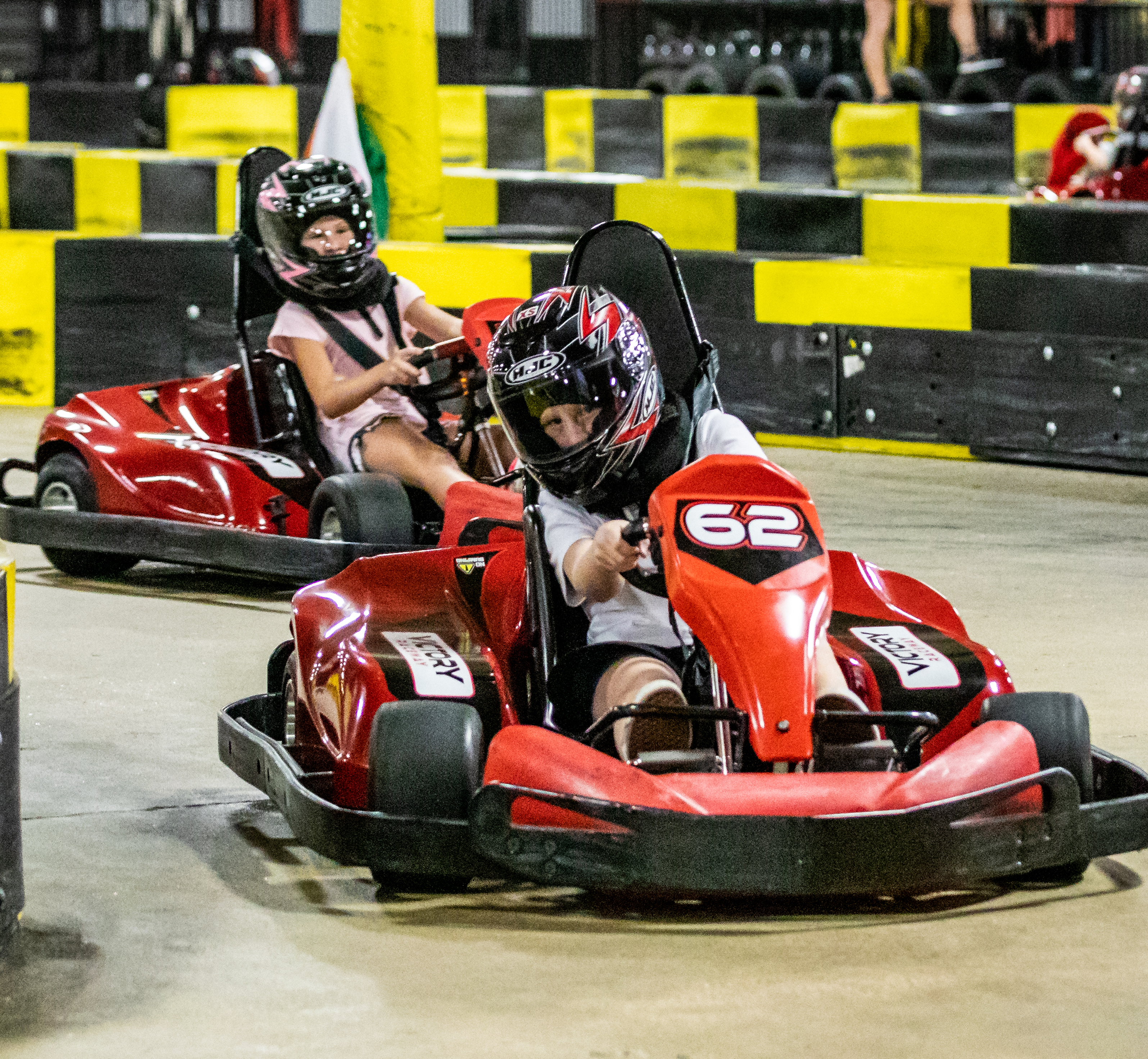 Reserved Race
Buy as many races as you need
Up to 10 racers in each race
Races are not back to back
Must be paid for in full at time of reservation
*Time based racing only
With a wide array of options available, Victory Raceway can customize your special occasion to accommodate all your party venue needs. If you don't see an item on the list of options or upgrades, please call us at 314-925-7545 and ask for an event coordinator who can provide you with more details.
We require a 24-hour notice prior to any birthday party reservation and slots fill-up fast. View our St. Louis Calendar of Events to determine if our facility is open to the public and available on the day of your special event.
Ensure your next bachelor party is unforgettable by hosting it at the most unique party venue in St. Louis, Victory Raceway. Request a Reservation today!