Ironmans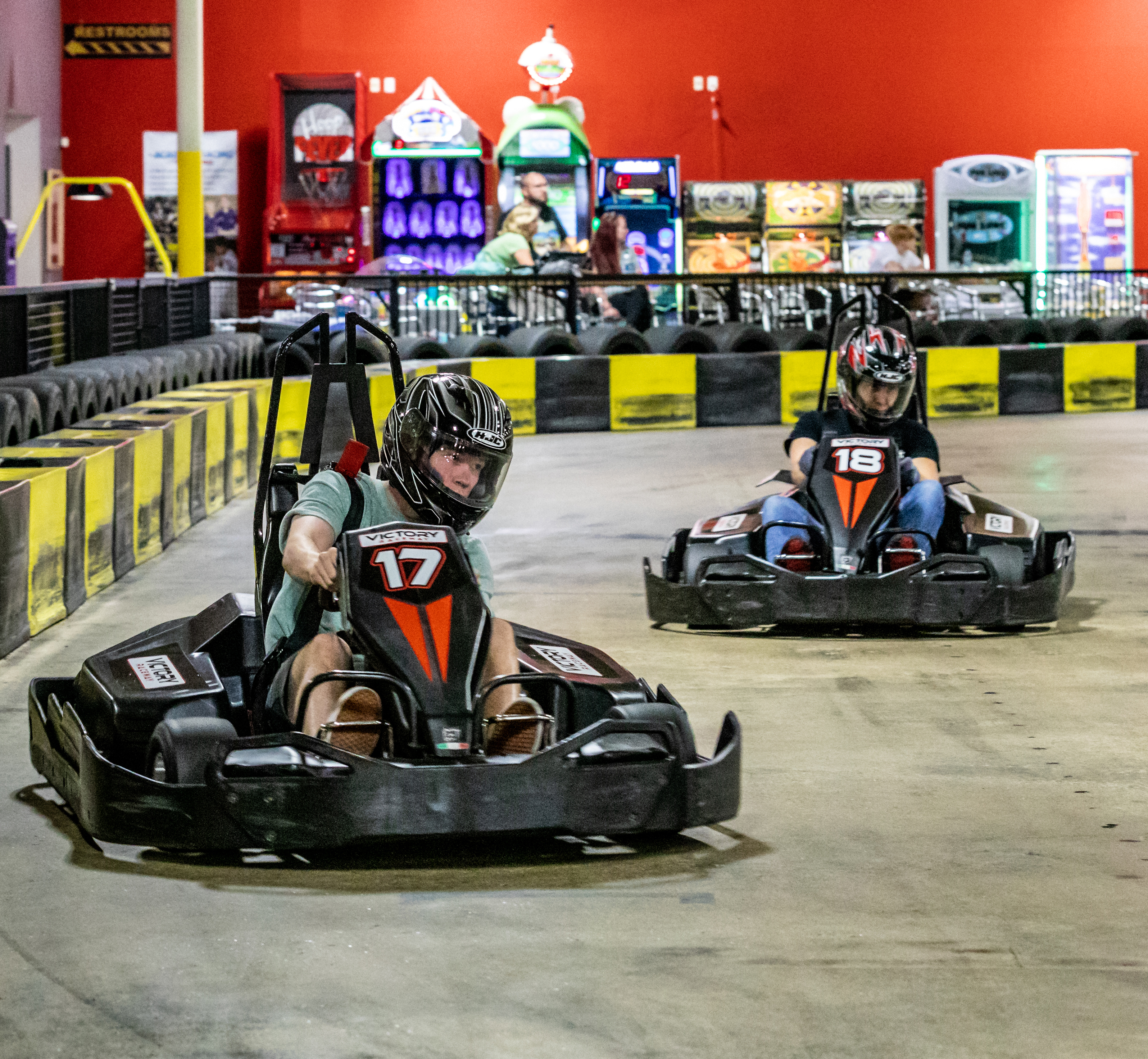 Ironman Endurance Race
Test your skill and stamina in our 30-minute individual endurance race! The on-track action is intensified with pit stops that are required to change karts several times during the race. The racer who completes the most laps in 30 minutes will be declared the winner!
Must be able to race in Adult kart at Pro Speed (stipulations apply)
Winner takes home a case of Monster Energy
View our Calendar of Events for upcoming dates and times. Or if you have a group of 8 or more, we can schedule an event for you. Stipulations apply for Ironmans. Please fill out our Contact Us form today.
Interested in more Competitive Racing?
King of the Kart
Who's the best Racer in St. Louis? Find out at our annual Elimination Tournament in November. Second place gets nothing but shame.
Learn More
Leagues
For the serious racer in you we offer our Racing League for Adults and Kids. Each league will be 6 rounds, each round occurring on a reoccurring weekday night. We tally championship points based on your results each week and offer great prizes for your final Championship position.
Learn More